Lacquer enhances culture communication  
From:Brand Promotion Dept.  Time:2014.06.19

  On June 24th, under the accompany of teachers and students from Art Design college of Beijing Industry University ,the associate professor of art college of Tokyo University, the member of arts and craft association, the director of cultural council fan Yan visited our company. Professor Xiao Qiongfanyan is a disciple of a famous Janpanese lacquer artist, and he has the title of "national treasure" in Japan.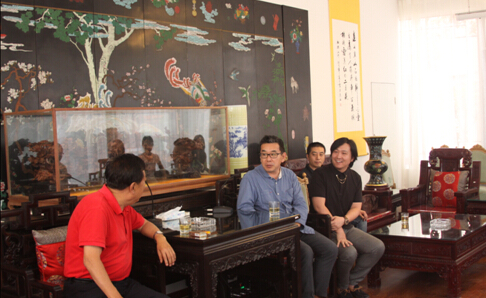 The chairman of Beijing gold inlaid lacquer Co.,Ltd. was introducing
the development of our company to professor Xiao Qiongfanyan and his fellows.


  Our chairman Bai Deyuan, manager BaiQun and master Wan Zi gave this activity a warm reception and explanation. At the beginning, the chairman of our company Bai Deyuan introduced the development of our company and our achievements to professor Xiao Qiongfanyan and students of Beijing Industrial University, and they communicated talked about lacquer and art.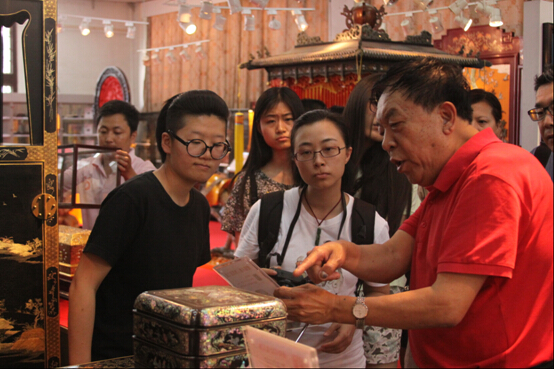 The chairman of our company Mr Bai Deyuan was introducing gold lacquer to students.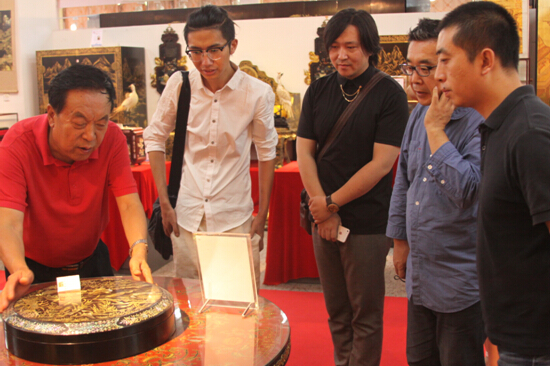 Our chairman was showing lacquerwares to professor Xiao Qiongfanyan and others.
(Attention: the lacquerware in picture is an imitation"Luo Dian Liu Tang Lu Yan box in Ming Dynasty", the real one is in Tokyo National Museum. It is one of the best imitation lacquerwares.)
  During the visit, Professor Xiao Qiongfanyan showed his great interest in our lacquerwares, and gave a high pride to our imitations. He said, if time allowed, he must study each masterpiece carefully.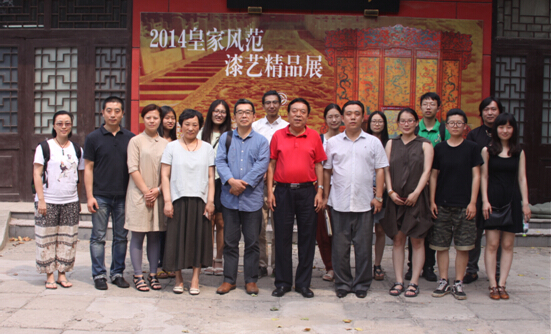 The photo of our leaders and visitors.