Wan Zi, The top level arts and crafts master of Beijing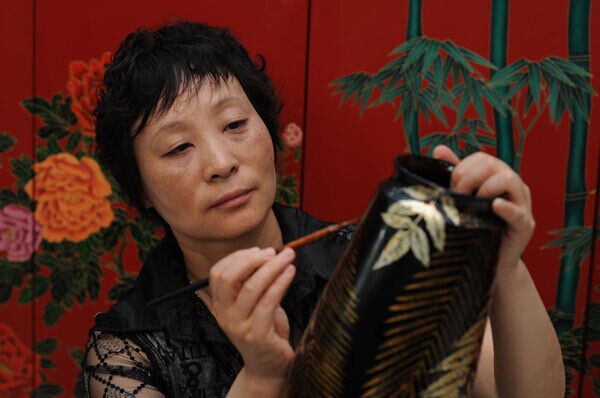 Wan Zi was born in October 1959. In October of 1979, she entered Beijing Gold Lacquer Inlaid Factory to work, and took arts and crafts master Liu Xiheng as her teacher. Liu Xiheng was the fourth inheritor of Su Mingtang, who was the leader of palace lacquer painting master of Qing Dynasty, as well as founder of Yingming Zhai. Thus Wan Zi became the fifth inheritor of Su Mingtang and she went on studying traditional gold lacquer inlaid technique.
  In September 1983, she entered in College of Fine Arts of Beijing University of Technology to study painting and went back to the factory to work on designing and producing of lacquer arts after graduated there. In 1989, she participated in designing the large stereoscopic gem-inlaid Nine Dragons, and this work got the Golden Cup of Hundred Flowers of Chinese Arts and Crafts. In 1991, she took part in designing and supervising gem-inlaid Tour with Moon which imitated Qing dynasty, the twelve books got the gold prize of second International Exposition in Beijing. In 2003, she mainly designed and supervised Gold Lacquer Inlaid series in Qinzheng Hall of the Fragrant Hill, and the project got the treasure award of Beijing Arts and Crafts. One year later, the carved filling mural Prosperous Gusu had the honor to get the first prize of excellent lacquer art in Beijing selection of China first moder arts and crafts exhibition.
  In 2007, Egrets relaxed in Lotus Pool she designed got gold prize of the third Beijing Arts and Crafts Exhibition. In 2008, she designed carved filling screen Twelve Months got the honor of treasure of Chinese nation, in April of same year, the work won gold prize of Lacquer Flower in Chinese Lacquer Art Boutique Exhibition. And in same year, the gold in black table named The Eight Immortals Crossing the Sea got gold prize of Chinese Traditional Arts and Crafts Boutique Exhibition.
  In 2009, she designed and participated in producing inlaid screen Flowers with Green Leaves got Beijing Arts and Crafts Gold Prize in the fourth Beijing Arts and Crafts Exhibition and the screen was selected as the best technique award in Hundred Flowers Award of Chinese Arts and Crafts one year later, as well as got a gold prize of Chinese lacquer art boutique which held in Yangzhou in 2011.
  In 2010, the work Carved Filling Inlaid Silver Kit Box she designed got silver award of the first Chinese Intangible Cultural heritage Exposition. In 2012, her work Lacquer Box Imitated Qing Dynasty got the first prize in Beijing Arts and Crafts Innovation Designing Competition. In 2013, she created gold lacquer inlaid work Peace and Rich Lacquer Painting got the gold award of Hundred Flower Lacquer Flower Cup in Chinese Lacquer Arts Boutique Exhibition.
  Wan Zi is now given the title of representative inheritor of Beijing gold lacquer inlaid production technique of Beijing intangible cultural heritage project. She is appointed as the general technologist of Beijing Gold Lacquer Inlaid Co., Ltd, as well as a senior arts and crafts master and a member of Beijing Traditional Arts Review Commottee.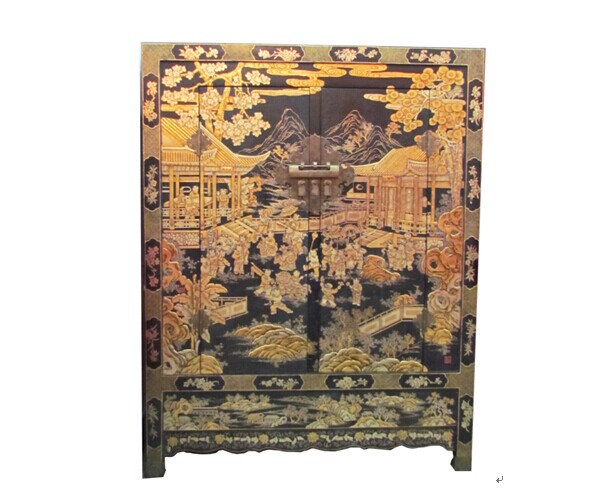 Gold lacquer inlaid work Peace and Rich Lacquer Painting
got the gold award of Hundred Flower Lacquer Flower Cup in 2013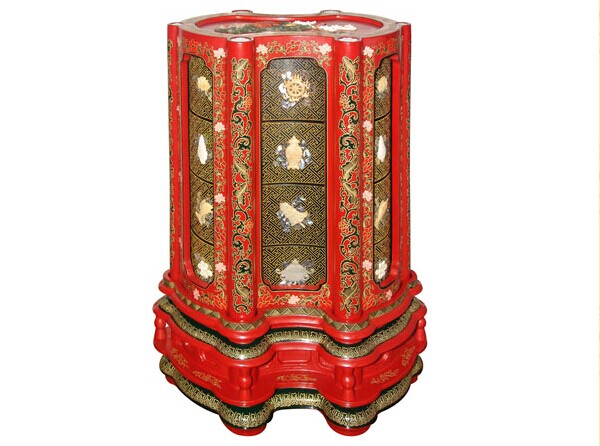 Carved Filling Inlaid Silver Kit Box got silver award of
the first Chinese Intangible Cultural heritage Exposition in 2010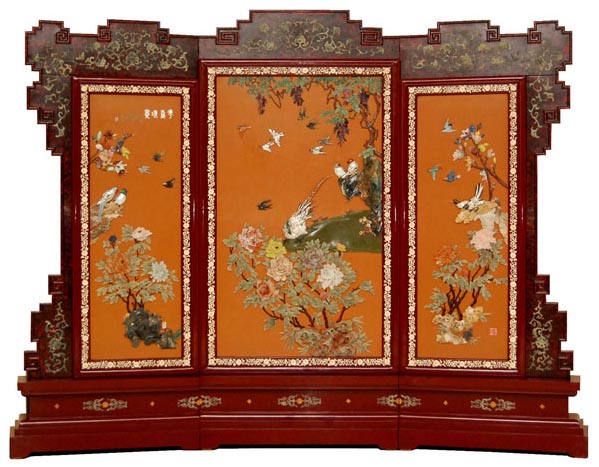 The inlaid screen Flowers with Green Leaves got Beijing Arts and
Crafts Gold Prize in the fourth Beijing Arts and Crafts Exhibition in 2009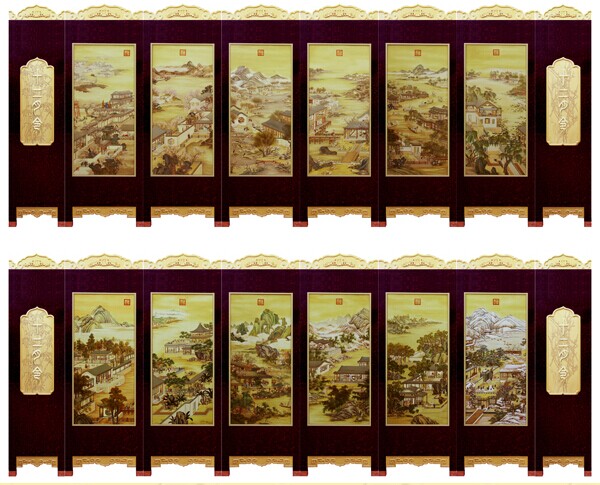 The Carved filling screen Twelve Months got the gold prize of
Lacquer Flower in Chinese Lacquer Art Boutique Exhibition in 2008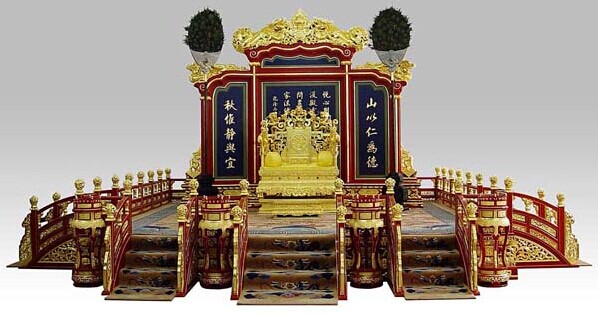 Gold Lacquer Inlaid series in Qinzheng Hall of
the Fragrant Hil got the treasure award of Beijing Arts and Crafts in 2003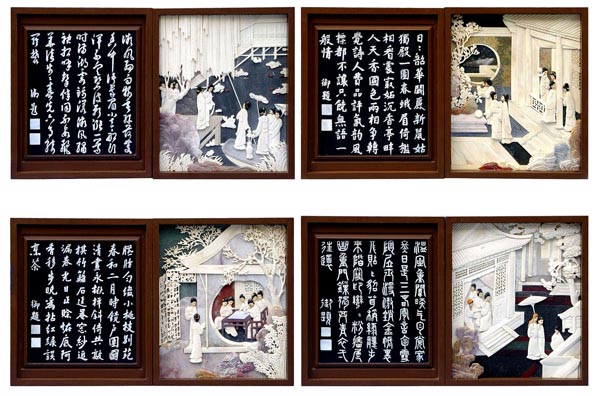 Tour with Moon which imitated Qing dynasty, the twelve books
got the gold award of the second International Exposition in Beijing